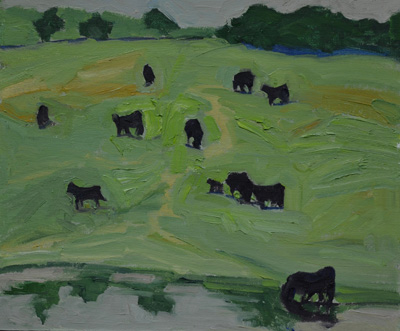 This is the Plein Air piece I did in the Texas Hill country. I was thinking about Theodore Waddell's wonderful cow paintings while I did it!
"There is an alchemy about oil paint that defies explanation" - Theodore Waddell.
I undercoated with red; I wanted the warm red to penetrate the green grass when finished. I liked the placement of the cows so I kept to that but added more "groupings of cows" from photos.