"Landscape to Abstract"
September/October 2014 - Castle Rock (CO) Adventist Hospital
November/December 2014 - Littleton (CO) Adventist Hospital and
"Virtual Exhibition"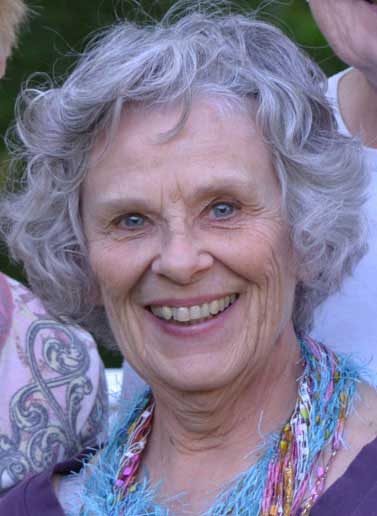 Statement
I've been thinking about this show for some time. I am a "Plein Air Painter". Or I used to be until Macular Degeneration started to rob me of my eyesight. But not my vision! I knew I'd have to reinvent myself as a studio painter where I can control the light so that I can see better…..and paint with my nose if I have to!
I started to look around the studio at the hundreds of Plein Air pieces that are finished, many not. I always saw the "abstract" elements in nature and I had studied for several years with the nationally renowned Abstract painter, Dale Chisman. I had dabbled in "Abstracted Landscapes" which Dale encouraged me to continue before he died. And very recently I received a compliment that they reminded someone of Thiebaud!
I picked some pieces that I thought would lend themselves to abstraction. I studied the shapes, colours, compositions, shadow shapes and light shapes. I started thinking about a series of abstracts from landscapes……."Landscapes to Abstracts". And I would push them as far as I could to the abstract, perhaps several per subject?
I started at the beginning of the year and figured on doing two per month which would give me a show of about sixteen pieces. I started journaling the process. I didn't count on the fact that some came quickly and others not so much. Some of the pieces started talking to me and dictated what they wanted to be! About half way through I really wanted to push them further than they were going so I started cropping location photos and some of the finished pieces to arrive at more abstract pieces. And I turned them a lot while painting them. The last three pieces are starting to get to what I envisioned!
At the end of June my husband became seriously ill and was hospitalized. So the Series has taken a back seat to looking after my honey. This Series is still a work in progress! I will paint more abstracts but the landscape will always be my inspiration.
Biography
Leslie is primarily known as a prolific Plein Air painter. Recently, she is receiving accolades for her larger "Abstracted" studio works.
She studied at the Art Students League Denver with Mark Daily, Kim English, Quang Ho, Emanuel Martinez, Jay Moore, Dale Chisman and others.
Over her thirty year career she has earned many awards and has been asked to judge her peers. She has been awarded two "Best of Shows", "Best Impressionistic Painting", several Honorable Mentions, 1st Places, and Awards of Merit. She was invited to show at the 2014 Colorado Governor's Show. Her work has been featured in Southwest Art, Wildlife Art and hung at DIA and the State Capitol. Her images are in the Hilton Hotel in Omaha, and the Aspen Grand and Milwaukee Hyatt.
Leslie is a member of PAAC (Founder/Emeritus), WAOW (Emeritus), and OPA and IPAP (Associate). Her work is in collections across the US and Canada, South America, England, Australia, and Germany.
"Landscape to Abstract" in September/October 2014 is her eighth Solo Show. www.allenfineart.com