<![if !vml]>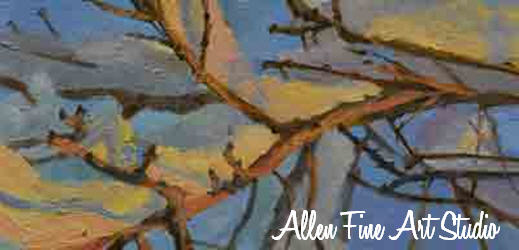 <![endif]>
December, 2017
Holiday Greetings to all our friends and collectors.
We are most grateful for each and every one of you.
Go into the season with gratitude and kindness.
<![if !vml]>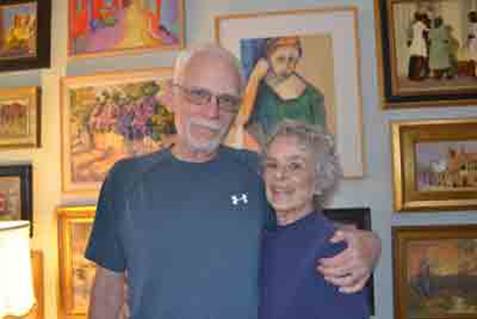 <![endif]>
Photo by L. Liu
Leslie and Dave
We've been doing this monthly Newsletter since November/December 2012!
Five years!
Archived here: https://allenfineart.com/newsletters.shtml
Come 2018 we will take a "retirement" and only send them when we have
new paintings available or shows where you can see my paintings.
I know many of you will miss the "Artist Profile" feature!
I may slip one in here and there.
……………………………………………..
Winter pieces available for Holiday Gift Giving!
To make delivery faster and easier, paintings will be unframed and we will deduct $100 off the list price.
Click on images to see information
©Up Above
©Winter Vista
©Don't Stand on the Ice
©Danger Thin Ice
©Reflections of a Windy Day in Boulder
©Bible Park Winter
………………………………
Mary Williams Fine Arts Holiday Display
which will feature my paintings (below) in her Invitational
December 8, 2017 through January 15th, 2018
Check the website for their weekly hours, which are subject to change.
(The Opening is a Private Party for Mary's Professional Family)
<![if !vml]>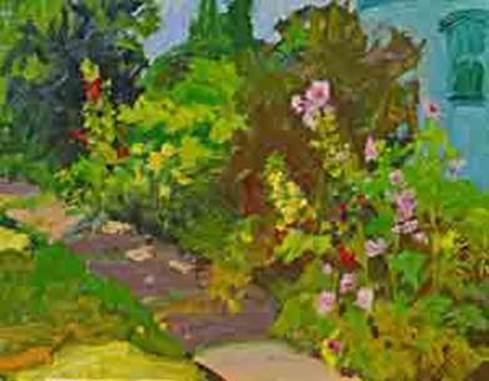 <![endif]>
©Five Points Hollyhocks
©Deer Creek Canyon Park
5311 Western Ave, Unit 112, Boulder, Colorado 80301
(303) 938-1588
https://www.marywilliamsfinearts.com
……………………………………………………………..
Framed Image
WINTER SOLSTICE
November 3 - December 30
This painting will be available!
©Canadians Ice Skating
5066 East Hampden Ave.
Denver, CO 80222
303-692-0727
Hours: Tue-Fri 10-5:30, Sat 10-5
info@framedimage.net
www.framedimage.net
……………………………………………………………..
Please share this newsletter with your friends.
Invite them to sign up here: <![if !vml]>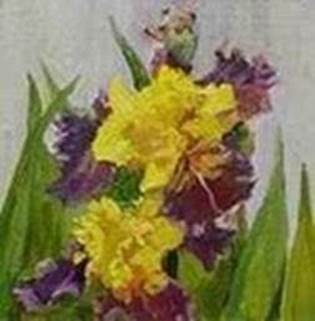 <![endif]>
Thanks!